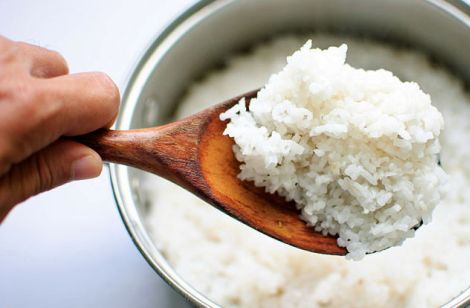 Don't have a rice cooker? Here are the methods.
Traditional rice is an original way of cooking rice. Start by rinse rice with clean water in a pot and add water enough to cover the top of the rice by ½ inch. Bring water to boil and then pour the water out through the crack. Then stir, and turn it down to a simmer till the cooked rice is dried.
Fluffy Rice method is an easy way by putting rice in a pot and rinse with clean water a few times. Then add water enough to cover the top of the rice by ½ inch. Cover the pot and cook until the water boil. As soon as the water boil, reduce the heat and simmer until the water dried up.
Stream rice is an optional way of cook rice by preparing the pot with boiled water. Rinse water with clean water and put it in a pan. Then put the pan on top of the pot and let it stream until the rice is cooked.
Microwave rice is a convenient way of cooking rice by save time and effort. Most important is to use heatproof microwave-safe bowl. Start by rinse rice until the water runs clear and place rice in the safe container. Add enough water to cover the rice by ½ inch and cover the bowl with a lid. Cook on high 700 for 15 minute and then set aside with covered for 10 minutes.