RICE IMPORTER
We import and move rice which was loaded and shipped in containers from Thailand. We have support equipment such as; Trucks and Forklift for transportation from PNG Ports Corporation Ltd to our yard.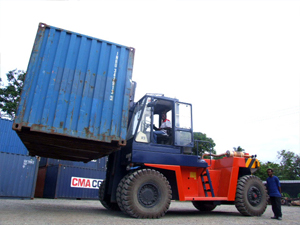 32 Tonne Forklift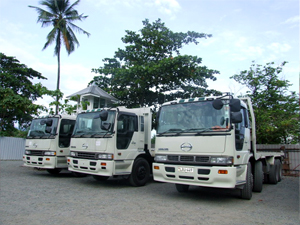 12 Wheel Truck for transportation
RICE DISTRIBUTOR
Homestate Co-operation Ltd in Lae and Port Moresby can supply rice locally in the Northern and Southern region as well as can re-export to other nearby countries respectively. Rabaul branch supply customers in the New Guinea Islands and Mt. Hagen looks after the Highlands region. Alotau supports locally and as well as the Southern region of Papua New Guinea.