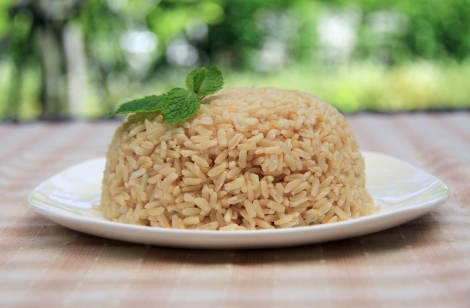 Most people grew up eating white rice and they used to the taste and sweetness of it. But when they first tried brown rice, they dislike it because brown rice has stronger taste and firmer texture than white rice.
Brown rice is much more nutritious than white rice, so why not give it another try. Cooking brown rice is actually easy and basic, only it takes a little more water and a longer cooking time than regular white rice.
Many people take a few tries before they learn to like brown rice. Here are trick to start, only put ¼ brown rice mixed in white rice in the first couple tried, then put half of brown rice mixed with white rice when you get a little more used to it. Later on you will not notice the different and fall in love with brown rice.